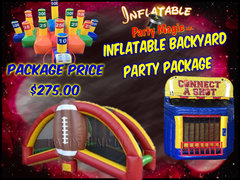 Inflatable Backyard Party Package
$275.00
Dimensions: 47.6" L x 17.7" W x 46" H
Outlets:
Monitors:
Inflatable Backyard Party Package
Inflatable Party Magic LLC is helping you take the fun of inflatable party games to new heights with great package that includes the Hula Hoop Toss, Connect Shot, and Quarterback Challenge. These games can all be used inside or outside to create fun for all.

Connect a Shot- This Connect a Shot Game is the inflated version of loved Connect 4 Game. The players shoot their basketballs at the goals trying to connect 4 in a row.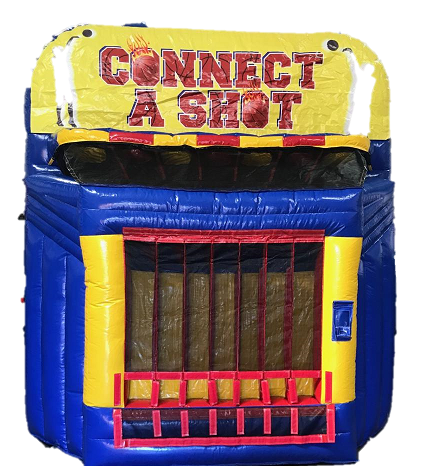 Hula Hoop Toss- This Hula Hoop Game provides hours of fun to participants trying to ring a hula hoop on the pop up point tubes. How many points can you get.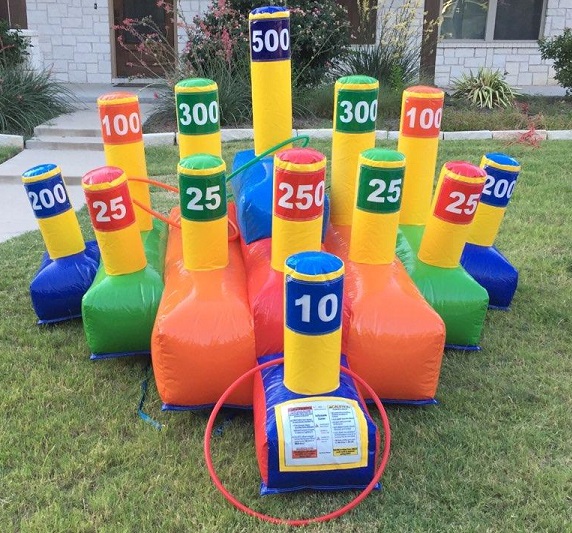 Quarterback Challenge Football Toss- This Football Game gives the player a chance to peform like a quarterback. It is two player. One person can throw from each side. See if you can throw the ball accurately enough to make it through the hole.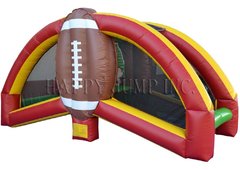 Great for backyard parties, carnivals, corporate parties, school events, church events, or indoor parties!