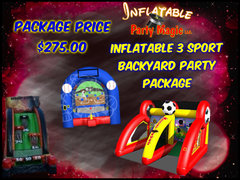 Inflatable 3 Sport Backyard Party Package
$275.00
Dimensions: 47.6" L x 17.7" W x 46" H
Outlets:
Monitors:
Inflatable 3 Sport Backyard Party Package
Inflatable Party Magic LLC is helping you take the fun of inflatable party games to new heights with great package that includes these great inflatable games: Baseball Challenge, Hoopzone Basketball, and Soccer Fever.. These games can all be used inside or outside to create fun for all.

The Baseball Challenge- This Baseball Challenge inflatable game has a floating ball that is blown up by air to make it a challenge to Hit with the bat. Their are various holes and point values. Can you hit into the highest point value?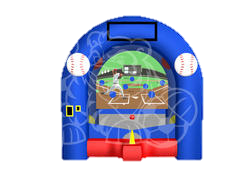 Soccer Fever Game- This Soccer Game inflatable game provides fun for 2 players to kick goals and try to kick the high score. Various holes with different point values make this game fun and challenging.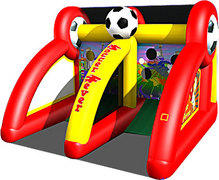 Hoopzone Basketball Game- This Hoopzone Basketball Game provides fun for hours trying to score the highest point value. This game is highly challenging and addicting. It even has a ball return to keep you shooting.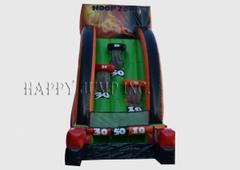 Great for backyard parties, carnivals, corporate parties, school events, church events, or indoor parties!