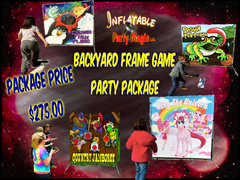 Backyard Frame Game Party Package
$275.00
Dimensions: 47.6" L x 17.7" W x 46" H
Outlets:
Monitors:
Backyard Frame Game Party Package
I
nflatable Party Magic LLC is helping you take the fun of party games to new heights with all 4 of our frame games in 1 package. This includes, Country Jamboree Shooting Game, Flying Froggy mallet game, Ring the Horn on the Unicorn game ring toss game, and the Penguin Fling footlaunch game. These games can all be used inside or outside to create fun for all.

The Country Jamboree Game has guns with suctions on them so you can try to hit your target and beat your opponent. How great is your aim?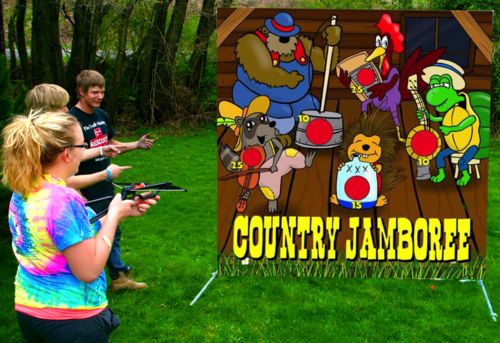 Flying Froggy is a game of skill and downright fun. You use your launching hammer to launch your frog through the hole. Do you have what it takes?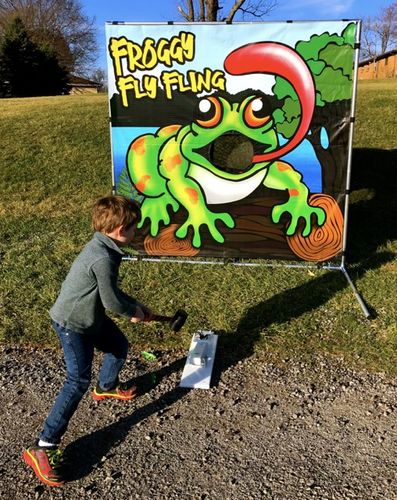 The Ring the Horn on the Unicorn provides a rings that you toss and try to get it on the unicorns horn. Who doesn't want to ring the horn of a unicorn?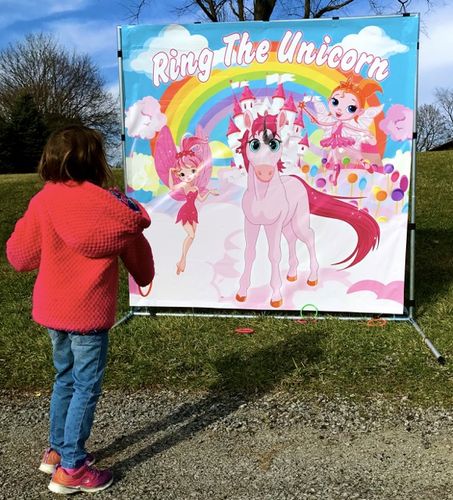 The Penguin Fling is a game with a footlaunch pad that allows participants to stomp on the footlaunch and see if they can make it through the hole. How is your foot launching skill?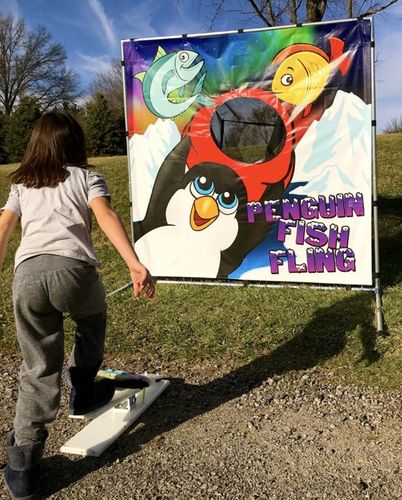 So clear some space and get your giant game on!

Great for backyard parties, indoor parties, carnivals, school events, church events, or corporate events!